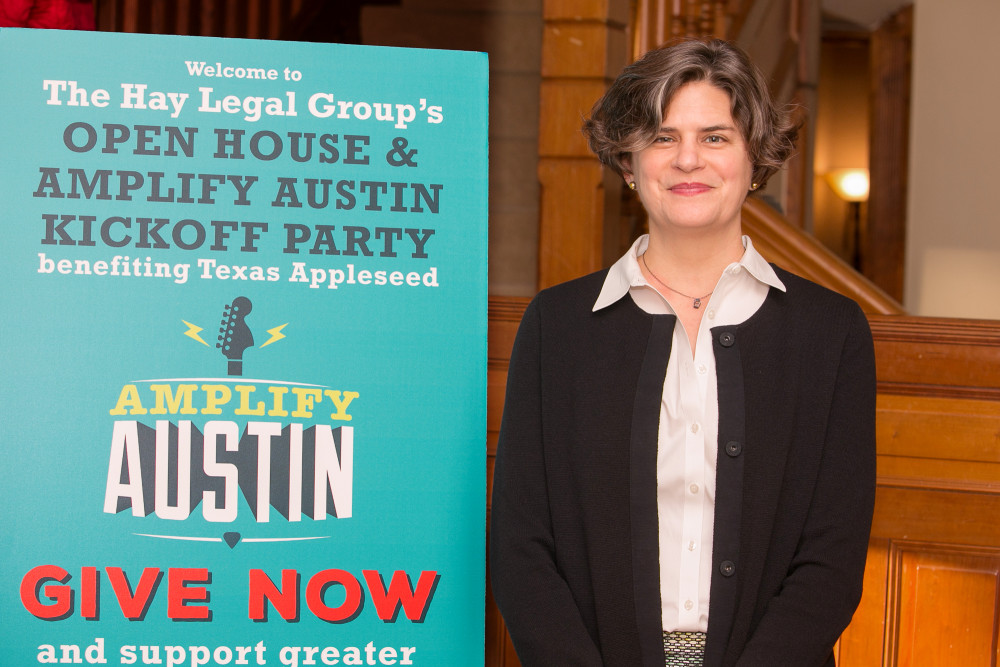 The Hay Legal Group PLLC hosted the kickoff party for Texas Appleseed's Amplify Austin event, March 5, 2015. The results – their Amplify campaign this year more than doubled their previous effort.
Pictured above is Deborah Fowler, Executive Director of Texas Appleseed as she greeted guests.
Texas Appleseed's mission is to promote social and economic justice for all Texans by leveraging the skills and resources of volunteer lawyers and other professionals to identify practical solutions to difficult systemic problems.
They are involved in numerous projects Disaster Recovery and Housing for low-income flood victims to the Diversity Legal Scholars Program.
"We were delighted to host the organization for their Amplify ATX launch," said John A. Hay III. "They do extrordinary work throughout the state and are a strong advocate in the legislature for those who do not have one."