Congratulations to the Austin's team of St. Jude Children's Research Hospital advocates who hosted the most successful Lone Stars and Angels Gala – raising more than $318,000 – and celebrated the 10th anniversary of the event.  The event was chaired by the Firm's John A. Hay III, who just completed his 4th year in that role.
"This year represents the reality come true of the vision laid out 10 years ago," John said.  He added, "without the hours of hard work of the St. Jude staff and volunteers, this great event would never have been able to achieve the success it has.  I look forward to seeing the growth over the next decade."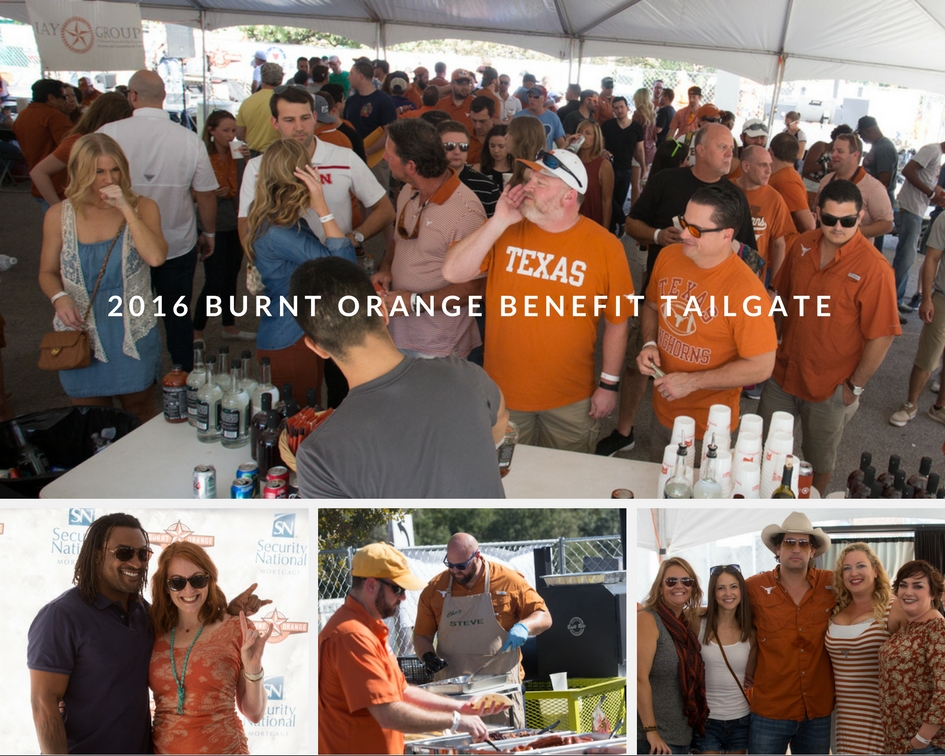 The 2016 Burnt Orange Benefit Tailgate, October 29, was a huge success.  A generous donation will be made to the St. Jude Children's Research Hospital, on behalf of the attendees.
With outstanding barbecue – thanks to Stephen Smith – great drinks, great music from the Texas K.G.B and Aaron Navarro, we also had former UT All American, Cedric Benson, the newest member of the Security National Mortgage Company's team on hand for pictures.
Special thanks to all our sponsors this year – 12 Rivers Realty, Security National Mortgage Company, Farmers Insurance – The Boyd Insurance Agency, Treaty Oak Spirits and Distillery, Coors Light, Texican Restaurants, Barbecue Wife, Viking Fence, Big House Sound, Dog Trick Studios, Say Cheese and Gallagher Photography.