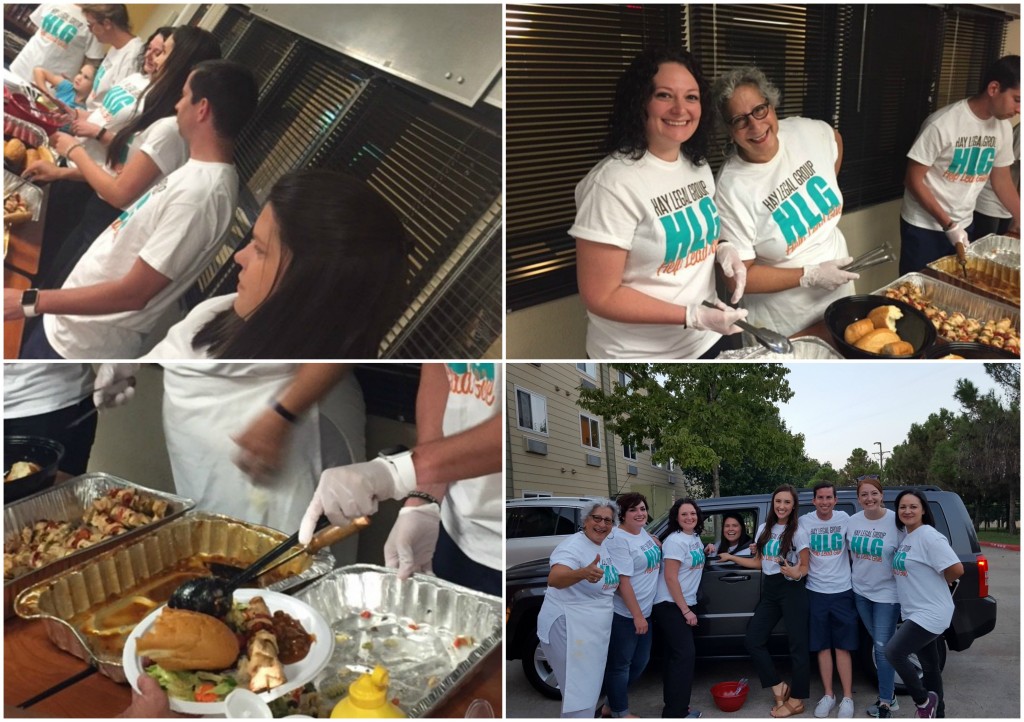 The Hay Legal Group PLLC hosted a Supper Club this week for residents of Spring Terrace apartments, one of the Foundation Communities' facilities. Team members prepared and served a great dinner for more than 40 residents.
As part of our Help – Lead – Give volunteer program, this is one of the monthly events we sponsor to encourage our employees to give back to the community.
"It was a great time and rewarding experience. I'm so glad that The Hay Group offers us these opportunities to participate in the community," said Brian Walsh.