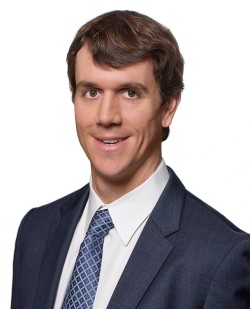 [AUSTIN, TX] The Hay Legal Group PLLC is pleased to announce that attorney Patton VanVeckhoven has joined the firm as an associate. His practice will focus on oil and gas, as well as real estate transactions.
Prior to joining the firm, VanVeckhoven worked as an independent petroleum landman in Central Texas and then spent 4 years working as an oil and gas and title attorney in Dallas and Houston.
A native of Monroe, Louisiana, he obtained his Bachelor of Arts degree from the University of Mississippi in 2006, and his Juris Doctorate from Charleston School of Law in 2009. In addition he achieved an LL.M. (Master of Laws) in Real Estate Law from The John Marshall Law School in 2010, graduating with honors.
His Professional & Civic Activities include:
• State Bar of Texas, Oil, Gas & Energy Resources Law Section
• State Bar of Texas, Real Estate, Probate and Trust Section
• Real Estate Council of Austin
• Young Professionals in Energy, Austin Chapter
• American Association of Professional Landmen
• Austin Professional Landmens' Association
The Hay Legal Group PLLC is truly a Texas law firm, with its principal office in the historic Pierre Bremond house, located at 402 W. 7th Street, Austin, Texas 78701. Founded in 2010, the Firm was honored by the Austin Young Chamber of Commerce as Austin's "Favorite Professional Services Company" for 2012.
The Hay Group is a diverse law firm and maintains an active fee office for the State's largest title company of its kind, Independence Title Company. The Firm offers a full range of legal services and counseling in the areas of real estate, construction, development, title insurance, mortgage lending, mortgage document preparation, commercial banking, general business, outside counsel, entity formation, mergers and acquisitions, oil and gas, energy, trademark, copyright, administrative, regulatory compliance, family, and general and commercial litigation.