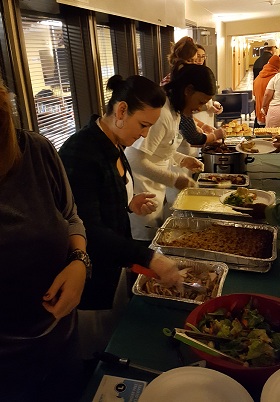 As a part of our continuing support of the Austin community, The Hay Group team members provided a beautiful Holiday dinner for one of Foundation Communities' residential facilities Monday night.
We fed more than 70 residents of the Spring Terrace Apartments a bountiful meal, mostly prepared by our staff. The residents were very appreciative of the Holiday meal, and especially the abundance of sweet treats!
One resident declared "it was just delicious and felt great to have such a lovely home-cooked meal."
Foundation Communities is a local non-profit that provides people with an affordable, safe and attractive place to call home, as well as opportunities right at their doorstep to transform their lives.