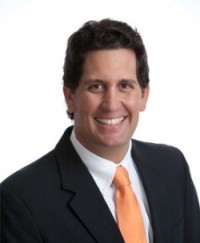 [AUSTIN, TX]— The Hay Legal Group PLLC is pleased to announce that managing partner John A. Hay III has been named to the Board of Directors of the Real Estate Council of Austin, Inc. (RECA).
As founder of the law firm, and managing member of the title department, Hay practices in the areas of business, real estate, mortgage, family, and property law, is certified as a mediator, and holds a Texas Escrow Officers License.
Prior to forming the Firm, Hay spent eight years in the mortgage industry, most recently as a managing member of Level Funding, LLC, a company rated in the Austin Business Journal's Top 20 Mortgage Companies in Austin. Additionally, he held his Real Estate License for over three years with Resident Realty, LLC and represented over $500M in mortgage and real estate transactions before founding the Firm.
RECA is a non-profit corporation created in January 1991 to advocate for the interests of the commercial real estate industry. RECA's membership of nearly 1,500 represents a broad spectrum of the local economy, ranging from landowners and developers to the various service professions that facilitate the industry.
RECA members are responsible for building the houses, office buildings, and shopping centers that provide property tax revenues used to fund our public schools. As a founding member of the Hill Country Conservancy, RECA was the first to pledge more than $500,000 to open space preservation in Central Texas. Since 1998, RECA has contributed more than $1.7 million to worthy organizations in Central Texas.
The Hay Legal Group PLLC is truly a Texas law firm, with its principal office in the historic Pierre Bremond house, located at 402 W. 7th Street, Austin, Texas 78701. Founded in 2010, the Firm was honored by the Austin Young Chamber of Commerce as Austin's "Favorite Professional Services Company" for 2012.
The Hay Group is a diverse law firm and maintains an active fee office for the State's largest title company of its kind, Independence Title Company. The Firm offers a full range of legal services and counseling in the areas of real estate, construction, development, title insurance, mortgage lending, mortgage document preparation, commercial banking, general business, outside counsel, entity formation, mergers and acquisitions, oil and gas, energy, trademark, copyright, administrative, regulatory compliance, family, and general and commercial litigation.