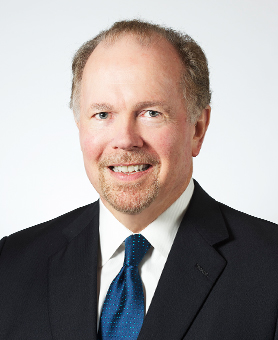 [AUSTIN, TX]— Thomas S. Hoekstra joins The Hay Legal Group PLLC as Senior Counsel and will focus his practice on real estate and transactional law, business litigation, oil and gas law and environmental law. He represents a variety of individuals and companies, including developers, real estate investment companies, construction companies, oil and gas exploration and production companies, energy service companies and other business owners.
His service to his clients is based upon more than 30 years of experience in the legal profession and more than 120 first chair jury trial verdicts. With an emphasis on efficient and effective solutions to his client's legal issues, he looks first to finding common grounds for a reasonable solution, yet not hesitating to seek justice for his clients in the courtroom.
During the course of his career, Mr. Hoekstra has defended several Fortune 500 companies, including the world's largest energy company in which he obtained a dismissal by summary judgment in a matter filed against his client seeking $30 million in damages for surface and sub-surface contamination allegedly resulting from drilling and production activities. He has also successfully defended major telecommunications companies, contractors, and other companies in high-profile matters in federal, state, and county courts.
The Hay Legal Group PLLC is truly a Texas law firm, with its principal office in the historic Pierre Bremond house, located at 402 W. 7th Street, Austin, Texas 78701. Founded in 2010, the Firm was honored by the Austin Young Chamber of Commerce as Austin's "Favorite Professional Services Company" for 2012.
The Hay Group is a diverse law firm and maintains an active fee office for the State's largest title company of its kind, Independence Title Company. The Firm offers a full range of legal services and counseling in the areas of real estate, construction, development, title insurance, mortgage lending, mortgage document preparation, commercial banking, general business, outside counsel, entity formation, mergers and acquisitions, oil and gas, energy, trademark, copyright, administrative, regulatory compliance, family, and general and commercial litigation.