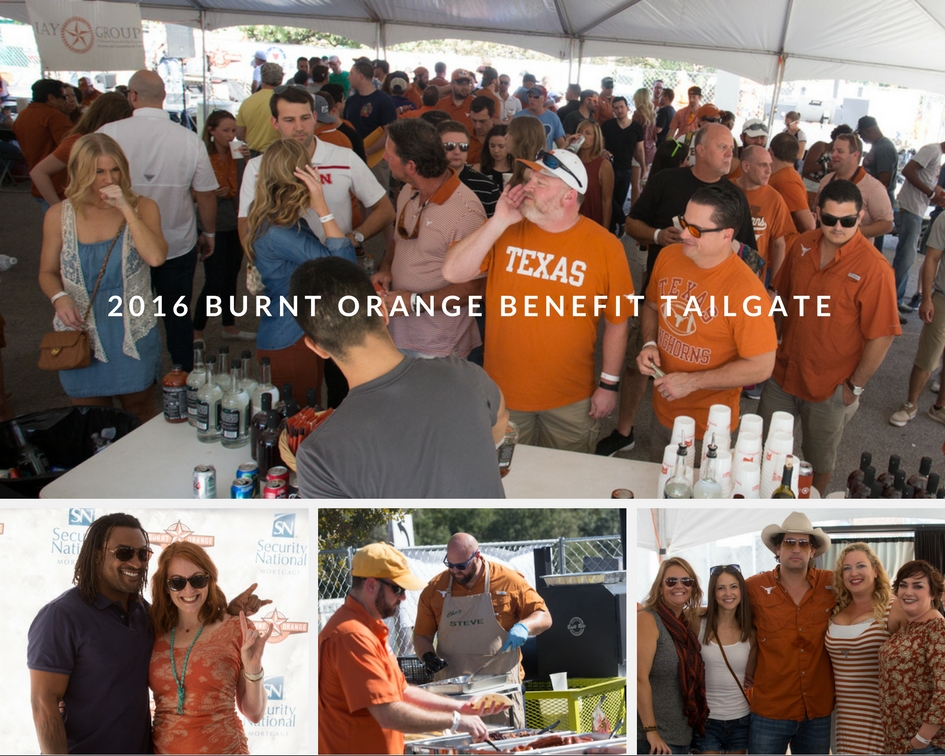 The 2016 Burnt Orange Benefit Tailgate, October 29, was a huge success.  A generous donation will be made to the St. Jude Children's Research Hospital, on behalf of the attendees.
With outstanding barbecue – thanks to Stephen Smith – great drinks, great music from the Texas K.G.B and Aaron Navarro, we also had former UT All American, Cedric Benson, the newest member of the Security National Mortgage Company's team on hand for pictures.
Special thanks to all our sponsors this year – 12 Rivers Realty, Security National Mortgage Company, Farmers Insurance – The Boyd Insurance Agency, Treaty Oak Spirits and Distillery, Coors Light, Texican Restaurants, Barbecue Wife, Viking Fence, Big House Sound, Dog Trick Studios, Say Cheese and Gallagher Photography.